Hey, there!
Experience Morgan County's amazing pies, cakes, candy, and more with the Sweet Treats Trail! Check-in at 10 of the participating locations to earn a Sweet Treats Trail t-shirt from the Decatur Morgan County Tourism's visitor center. Enjoy all the deliciousness on the MoCo Sweet Treats Trail!
Click here to see what's included!
Mobile exclusive
Instantly delivered via text and email
No apps to download
Taste the sweetest parts of MoCo
How this Pass Works

Step 1 - Get Your Pass
This mobile exclusive passport is a collection of curated sweet treats to redeem during your visit.

Step 2 - Receive Text
Your passport will be instantly delivered to your phone via text and email and is ready to use immediately! There is no app to download. Your pass can be saved to your phone's home screen for easy one-tap access.

Step 3 - Redeem
When visiting a participating business, simply check-in via GPS on your phone. You must be within .25 miles of the location to check-in.
Sweet Treat Stops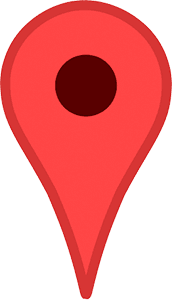 See locations on an interactive map.
#VisitDecaturAL Ambassador Favorite: Pies

This fourth generation owned family business has racked up well over 50 barbeque awards in the last 20 years including three Memphis in May Grand Champion titles, eight state championships and ten world championships and while they may be known nationally for the barbeque, another crowd favorite are the homemade pies. The pies are made from scratch and baked fresh every morning using recipes and traditions that have been passed down for generations. Sold whole or by the slice, choose from chocolate, pecan, lemon icebox, coconut cream and peanut butter.
Show more
Doughnut Express offers nearly 50 different varieties of fresh donuts, as well as kolaches, breakfast treats, croissants and burritos.
When you pull up to the Dutch Oven Bakery, you might think they are just another "mom and pop" grocery store. But, as soon as you walk through the doors and see the variety of goods they offer and experience their pleasant greeting and service, you are sure to be impressed.
Their commitment to quality products and services is evident in their freshly baked goods, ready to eat hand-made sandwiches, and diverse grocery selection. As a fixture in the community, the Dutch Oven Bakery built its reputation on humble service, strong morals and equally strong work ethics.
Dutch Oven Bakery is the ideal stop for lunch. Their mouth watering sandwiches and wide deli selection will surely prompt the casual guest to start planning the next trip. In addition, the fudge, cookies, and other delectable sweets will certainly bring a smile to the most finicky tastes. Their homemade goods include a wide range of pies including: chocolate fudge, pumpkin, and coconut cream! These pies are made from scratch and have "made with love" written all over them!
Show more
The Freight House, located in the historic L&N freight depot in downtown Hartselle, offers views of passing trains and an opportunity to learn about the role of the railroad industry in North Alabama while enjoying lunch or dinner. The restaurant also features an in-house bakery and their homemade four layer 9" round cakes and homemade pies are the ultimate southern indulgence. Cakes and pies are available by the slice or whole.
Show more
Doughnuts are made daily and described as fresh and soft as a cloud by the regulars to K May Donut. This locally owned donut and coffee shop is located on one of Decatur's thoroughfares.
One of two locations in Alabama, Kaleidoscoops offers all the usual ice cream flavors plus a few more as well as unique flavors on occasion such as key lime pie, pb&j and caramel apple.
The original glazed doughnut at Krispy Kreme has been a fan favorite for many years, especially when the "Hot" sign is on.
#VisitDecaturAL Ambassador Favorite: Pretzel Salad

Opened in 1988, Let's Do Lunch is located in downtown Decatur, Alabama. All of our menu items are made in-house and contain no artificial colors or preservatives. Featured in Absolutely Alabama and Alabama Tourism 100 Dishes to Eat Before You Die.
DMCT Team Favorite: No-Bake Cookies

One of 36 varieties of cookies and bars offered at Mel's, the no-bake cookies are little bundles of ooey gooey goodness. In addition to the cookies and bars, this locally-owned bakery features gourmet cheese straws, sandwiches, paninis and salads, all handmade in-house.
Morgan Price Candy Company
DMCT Team Favorites: English Toffee, Cheese Straws

Morgan Price Candy Company has been in operation for over three decades where they still do everything the old fashioned way, by hand and in small batches using old family recipes. Customer favorites include English toffee, peanut brittle and creamy pralines. A sweet treat from Morgan Price Candy Company makes a nice hostess gift for holiday events and candy baskets, boxed chocolates and corporate gifts are also available.
Show more
This Hawaiian style shave ice shop also offers Blue Bell ice cream topped with your choice of toppings, sprinkles and chocolate syrup if so desired.
#VisitDecaturAL Ambassador Favorite: Ice Cream & Cobbler

Don't be fooled by the name, this family-owned farm has been farming since 1835 and is more like a farmer's market on steroids. The fruit and vegetable market also has some of the best cobbler and ice cream around. Pair any flavor cobbler (strawberry, peach and chocolate) with any flavor Ice cream and you will not be disappointed.
Show more
#VisitDecaturAL Ambassador Favorite: Caramel Cake

Known for their ribs, pork, chicken and wings paired with soul food sides, Scrugg's has become a North Alabama classic for good barbeque, but no visit would be complete without a serving of their made from scratch caramel cake. It will melt in your mouth!
DMCT Team Favorite: Sonic Blast→ with Oreo→ Cookie Pieces

You can never go wrong with a Sonic Blast®. Cookies and ice cream make everything better, right? Decatur is home to two convenient locations – Danville Road and Sixth Avenue.
#VisitDecaturAL Ambassador Favorite: Chocolate Covered Strawberries

Chocolate + strawberries = when you want your sweets and want them healthier too. Strawberries' heart shape, red color and sweetness make them the perfect symbol of love, but you don't have to wait for a special occasion to try this decadent treat at Sweet Sensations.
Show more
Tennessee Valley Pecan Company
DMCT Team Favorite: Key Lime Pie Pecans

Tennessee Valley Pecan Company has been said to be haunted! Could there be tunnels? When taking photos, you never know what you will see? Is that a shadow, or is that a ghost will we ever know, or will it always be Unknown? Do you dare to enter this spooky site?
Tess' Place is an adorable gourmet ice cream and soda shop located in Downtown Decatur! At this sweet stop you can try delicious ice creams, yummy shaved ice, or an original soda float based off of the unique locations around Decatur!