Hey, there!
Feeling artsy? The MoCo Art Trail takes you on a journey throughout Morgan County to discover amazing art in our area! The trail features 10 locations made up of different shops, studios, galleries, and museums that display the works of talented local artists. Each location on the MoCo Art Trail is unique in its own way and showcases original artwork in different settings. Since each location on the trail is constantly evolving with new and exciting artwork, you never know what you may find. Whether you're a customer looking for a piece to inspire you, a decorator looking for that special something, or maybe you are someone who just appreciates local art, the MoCo Art Trail is made for you! Follow along the MoCo Art Trail and let your creativity flow!
Click here to see what's included!
Mobile exclusive
Instantly delivered via text and email
No apps to download
How this Pass Works

Step 1 - Get Your Pass
This mobile exclusive passport is a collection of curated sweet treats to redeem during your visit.

Step 2 - Receive Text
Your passport will be instantly delivered to your phone via text and email and is ready to use immediately! There is no app to download. Your pass can be saved to your phone's home screen for easy one-tap access.

Step 3 - Redeem
When visiting a participating business, simply check-in via GPS on your phone. You must be within .25 miles of the location to check-in.
Included Venues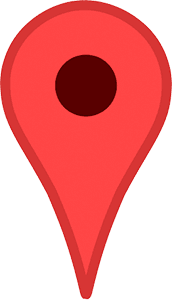 See locations on an interactive map.
Alabama Center for the Arts
The region's premier art center and degree program, the Alabama Center for the Arts is a collaborative academic effort between Calhoun Community College and Athens State University. Along with displaying art by students, the art center hosts art creations by local artists, traveling juried art shows and special exhibits that are free and open to the public.
Show more
Bank Street Art & Antiques
Boasting three floors with a total of more than 12,000 square feet, Bank Street Art & Antiques is a combination art gallery and antique store featuring local antique dealers, artists and artisans. It just may North Alabama's largest art and antique mall.
Carnegie Visual Art Center
Completed in 1904, the Carnegie Library of Decatur, Alabama, was one of the 2,509 libraries built by the millionaire philanthropist Andrew Carnegie. It served as Decatur's public library from 1904 till 1973 and today it is one of the few remaining original Carnegie Library buildings in the nation. Located in historic downtown Decatur, the Carnegie Visual Arts Center presents local, regional and national exhibits featuring all mediums of visual art throughout the year while offering free admission. Art classes, workshops, lectures and camps are also available for all ages.
Show more
DeAnn's Art Studio and Gallery
DeAnn's Art Studio and Gallery is the home of internationally recognized artist and educator DeAnn Meely. Her work is available as part of the gallery's featured collection as well as other artists' and students' works during special events. She holds regular classes, seminars and workshops at the studio in all genres.
Kathleen's Fine Art & Interiors
Kathleen's has been a staple in Decatur for many years as the go to place for original art creations from local artists and interesting and unique home accessories. The inventory changes frequently so be sure to stop by often and pick out a unique treasure for your home or someone you love.
Located in historic downtown Hartselle, Main Street West offers custom framing and artwork from artists across north Alabama and surrounding southeastern states. Grab your friends and plan a group painting party or make plans to attend a wine tasting, Easter egg decorating workshop, an artist's reception, an acoustic music event or one of many other fun activities in the beautiful gallery.
Show more
Over 35 locally owned specialty shops all located under one roof in the heart of downtown Decatur not only offers original artwork by artists from around the region but provides shoppers with convenient shopping to a good mix of handmade items, home décor and unique gifts.
The Middle House Gallery & Framing
Art lovers and decorators can choose from hundreds of original oil paintings and watercolors, and for those who may already have a cherished portrait or fabulous art find, The Middle House provides custom framing and ready-made frames. For the Auburn or Alabama fan, The Middle House has available to purchase the popular artwork of Daniel A. Moore.
Show more
Take a private art lesson, participate in a fun group class, purchase original works of art and shop for unique items at this studio owned by Tracy Roberts, southern artist /designer/art teacher, New York fashion illustrator and illustrator for the book Goodnight Decatur.
Upstairs Art at the Old State Bank
Completed in 1833, the building originally housed the Tennessee Valley branch of the Bank of the State of Alabama. After the failure of the state bank, it saw many varied uses and even survived the burning of Decatur during the Civil War. A unique feature of the bank was the requirement that the head cashier reside in a second floor apartment to provide security and stability. Today, the second floor apartment area features period room settings, antiques and displays that interpret life in the 1830s.
Show more