Who says there's only one spooky season?
In Decatur, Morgan County and the surrounding areas, we're comfortable living with the unknown. They say Big Foot walks among us, so maybe that's why we're not scared of a ghostly good time. Thinking of taking a day-trip (or a night-trip) somewhere close by? We'll show you our favorite haunts.

Just make sure you check-in when you get there. Otherwise, how will we know if you go missing?
Click here to view the included haunts!
Mobile exclusive
Instantly delivered via text and email
No apps to download
Explore spooky haunts of Decatur

Step 1 - Get Your Pass
This mobile exclusive passport is a collection of curated attractions, retailers, restaurants and more and offering deals and discounts to redeem during your visit.

Step 2 - Receive Text
Your passport will be instantly delivered to your phone via text and email and is ready to use immediately! There is no app to download. Your pass can be saved to your phone's home screen for easy one-tap access.

Step 3 - Redeem
When visiting a participating business, simply present your phone to the attendant or staff member to redeem available discounts.
Included Venues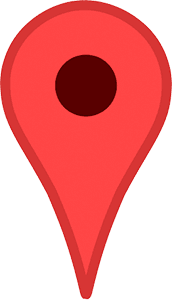 See locations on an interactive map.
The Princess Theatre has more than a century of history and began life as a livery stable. Who knows? There might be some stable boys and actors lingering in the nooks and crannies here?
Tennessee Valley Pecan Company
DMCT Team Favorite: Key Lime Pie Pecans

Tennessee Valley Pecan Company has been said to be haunted! Could there be tunnels? When taking photos, you never know what you will see? Is that a shadow, or is that a ghost will we ever know, or will it always be Unknown? Do you dare to enter this spooky site?
Wheeler National Wildlife Refuge Visitor Center
The Wheeler National Wildlife Refuge is a 35,000 acre span of nationally protected woodlands and wetlands. The refuge follows along the Tennessee River, and is just one of the many refuges that exist as a part of the National Wildlife Refuge System. Wheeler offers all the refreshing and revitalizing outdoor activities you would hope: hiking trails, boardwalks, and access points for water activities like boating, fishing, and kayaking, along with other natural attractions. What makes the Wheeler National Wildlife Refuge special though is that it is a fantastic spot for birdwatching, especially during the winter months. You can see graceful native and migratory bird species, and if

you're lucky, you might even catch a glimpse of the Whooping Crane—an endangered crane species named for its horn like "whoop." Come hear the "whoop" for yourself as you enjoy the purest and safest way to appreciate the Alabama wild.

Show more